Our Mission
 We support and promote the conservation of natural habitat for migratory song birds and other wildlife by donating a portion of all proceeds from the sale of our fresh roasted, ethically sourced specialty coffee, to non-profit conservation organizations.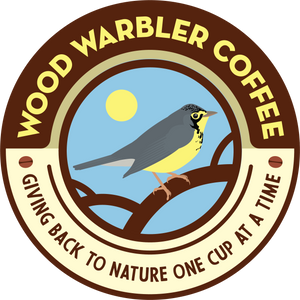 Fundraisers & Special Events
We specialize in fundraising!!!
 School, church, social club & sports fundraisers and more! We can prepare fresh roasted, packaged coffee with your label or ours for your special day or event or any time you'd like to give that extra special gift to your employees, volunteers, contributors, investors, guests or a special group or organization. We can also provide hot coffee for your special event. Local delivery available. Please contact us for more information.  
Contact Us
Check out our segment on "Indy Now" on Fox 59 Indy!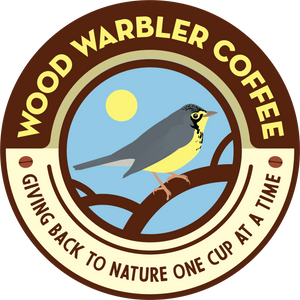 *Wood Warbler Coffee Gift Card
We're extremely proud to be a Smithsonian certified coffee roaster!
Roasters must be certified by the Smithsonian institute to offer certified Bird Friendly® coffee! Click on the Bird Friendly logo below to learn more about this certification.
Our Coffee & Conservation
 We carefully source our coffees to ensure that we purchase eco-friendly, ethically grown specialty coffee. We are proud to offer Smithsonian Bird Friendly® (SMBC), Rain Forest Alliance (RFA) and Certified coffees. SMBC coffee carries the strictest regulations in regard to shade-grown and organic farming methods. See our Certifications page for more info.
 When you purchase Wood Warbler Coffee, you're not only supporting bird and wildlife friendly farming practices in Latin America and beyond, you're also supporting bird and wildlife habitat conservation right here in the U.S.A.!